Fun white lie party tips, including good white lie party lies, white lie party definition, — whether you're having a white lie birthday party, a trendy white lie party college, or a white lie bachelorette party, you'll love these for your white parties themes. Don't miss our epic suggestions for alternative white lies party rules and huge list of white lie examples for party fun! Good white lie shirts for a range of people and situations!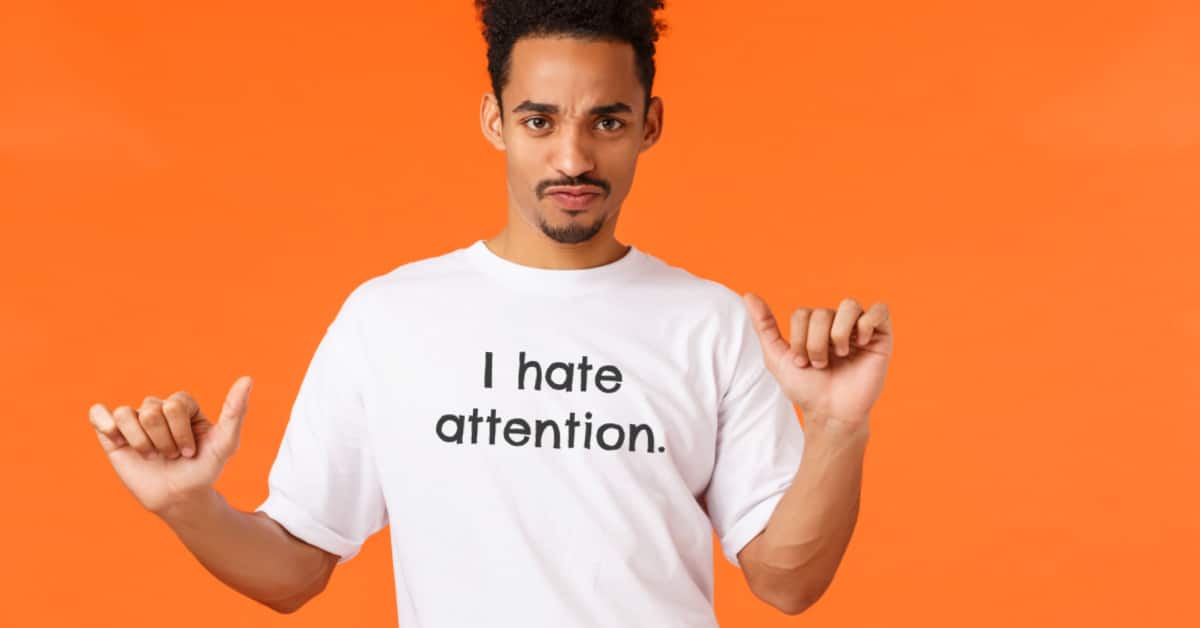 Fun Ideas For White Lie Party
How does a white lie party work?
What do you do at a white lie party?
The White Lie Party Rules: everyone must wear a white t-shirt with a white lie written on it.
Write a white lie on your shirt with permanent marker. It can be something small like "I'm always on time" or a confession for a white lie party example like, "I didn't steal from my Grandma when I was 6."
Remind everyone that a white lie, by definition, should be something small and not a serious lie or deception that would hurt someone's feelings or insult others.
Take turns telling the stories behind your lies. The more embarrassing, the better!
Have fun and get to know your friends and party attendees better.
OPTIONAL: make a white lie party video for TikTok! (Don't forget to tag it #whitelieparties on your TikTok feed!)
Play fun lie games / deception games with a white lie party theme.
Explain on the white lie party invitation what is the point of a white lie party and the rule of a white lie tshirt party.
*see alternative rules for a white lie party below and white lie ideas for a party (even some dirty white lies party ideas)!
Affiliate links are used on this site. As an Amazon Associate I earn from qualifying purchases. Read more in our DISCLOSURE.
What's a good white lie?
A good white lie is one that is innocent and funny that doesn't insult anyone or put anyone down. The funniest white lie tshirts for a white lies theme party are those that make fun of yourself in a humorous way. So, keep it to white lies about yourself unless otherwise directed by the party host.
If you're not familiar with this party theme, let's start with what's a white lie party…
What is a white lie party? (aka: What is a white T shirt party?)
If you've never heard of a little white lie shirt party, you may be thinking: white lie party what is it? The white lie party idea started as the little white lie party Tik Tok trend. The concept is that you invite your friends over for a party where everyone has to wear a white lie on their white shirt.
The point is to get to know your friends better by learning about the little white lies they've told or just have fun laughing with your friends on what is white lie day!
Need great white lie party suggestions? Have fun with these ideas for the white lie party! Let's get to our how to host a shirt party ideas!
White Lie Party Lie Ideas
Here are fun white lie shirt party ideas and more about what is a white lies party…
What is a white lie party theme?
How do you do a white lie party?
Send out a fun white lie party flyer or white lie party invite.
Make sure everyone understands the white lie party meaning and rules.
Either have people wear white shirts with lies or provide cheap white shirts (like this) and Sharpies for people to write their white lies.
Have everyone mingle and tell their white lie stories.
Decorate with all white and white lights.
Serve white foods with funny lie pun names.
Play lie games (use this lie detector for maximum fun!).
These will be easy to adapt, whether you need white lie college party ideas or you're having a teen white lie tshirt party or if you're wondering whats a good white lie for a party, need last minute white lie tshirt ideas, and white lies examples funny tips!
White Lie Party Decorations
Party white lie ideas:
Make it an all white party theme and use all white decorations to support the theme
Light up with clear twinkle lights
Create a photo prop background or TikTok video area with white fringe (don't forget a video or photo kit, especially if you're making it a white lie party tiktok theme where people will be sharing on Tik Tok)
Write lies from famous people on quote chalkboards and place them around the party with the white lie party captions
Use quote bubbles like this for photo props
Use these white retro sunglasses as party favors (especially if you're playing the guess the lie game! It will help for people to hide their eyes!)
Hand out white glow stick bracelets
Get a group party picture and have everyone write their white lie on the frame
Have white lies t-shirt available for people to make their own at your party (You can even have a bowl of white lies that they pick from as your own party white lie generator or ask your guests to contribute what are some good white lies before the party!)
White Lie Party Outfits
How do I make a shirt for a white lie party?
The best white lie party shirts are just plain white men's/unisex t-shirts. You can buy them in inexpensive packages of multiple white tees, or you can even buy preprinted cute white lie party shirts. No matter the style, just make sure it is a white shirt that you don't mind writing white lie party phrases on it with a marker.
Remember: good white lies are the funny white lies and lies that stretch the limit make the best white lie ideas!
Keep scrolling for best white lies for guys / women and white lies examples party for couples and more little white lies examples.
MORE PARTY FUN IDEAS YOU'LL ENJOY:
Party Themes For College Students [College Party Ideas]
College Basketball Watch Parties
How To Throw A Glow Neon Party
(use your white lies party shirt ideas with neon parties!)
Don't miss the full list of white lie shirt ideas after this section! (There are really good white lies for party ideas!)
White Lie Party Games (and Alternatives)
White lie t shirt party games:
Set up a white lie "station" at your party. Have a group of friends write down their best white lies on slips of paper. Then, have other guests try to guess which one is the lie. Give out funny prizes (like this or this).
ALTERNATIVE WHITE LIE PARTY IDEA: Have people submit their white lie beforehand (only you know who belongs to which lie). Distribute a lie to each guest that they must wear on their shirt. Have each guest try to discover whose lie they are wearing on a shirt by talking to guests and asking yes or no questions.
Play a game of "telephone" with white lies. Have everyone sit in a circle and whisper a white lie to the person next to them. The last person in the circle then has to guess what the original lie was.
Have a white lie "truth or dare." Write down a list of dares and white lies on pieces of paper. Fold them up and put them in a jar. Guests take turns picking out a piece of paper and then have to decide whether to do the dare or answer the white lie.
Write down lies from famous people and celebrities. Try to guess who the lie belongs to.
Play Best Story Wins.
Make a

wrapped party ball game

filled with different prizes. Throughout the ball, give prompts that stop the game and have someone tell a lie story.
Play Never Have I Ever (17+).
Make it a party of themed lies. For example, only white lies about ex boyfriends/girlfriends/friends or school or work.
OK! Let's get to the white lie example tees and funny white lies examples…
Funniest White Lie Party Ideas (Best White Lie T Shirt Ideas)
Your lies for white lie party can be anything that fits on your white t-shirt. Just remember, you white lie for party should be fun, funny, and innocent and not meant to offend or insult anyone (unless they're in on the joke or it's a white shirt party couples white lie suggestions and the couple came together).
These white lie party examples are good for white lie party shirts college age and up — the best white lies shirts for guys and girls!
(You can even use these as white lies party Instagram captions or TikTok for White Lie Day ideas!)
Let us know how these white lie t shirt party ideas work for you! (I think you'll find lots of answers to what are good white lies for party!)
Here are funny white lies for guys and women's white lies shirt ideas and white lies examples (great for white lies ideas college!).
Let's start with little white lie t shirt ideas for ladies…
White Lie Party Ideas For Girl
Good white lie ideas for girl / white lies ideas funny for college students:
Ready in 5 minutes!
I really want to date you.
I hate attention.
Sorry, my phone died.
I'm 100% sober.
I won't ghost you.
Important influencer.
I'm not that kind of girl.
First time drinker.
Not a drama queen.
Your hair looks great. Really.
I only date guys my own age.
I totally didn't see that stop sign.
I have a 4.0.
I'm always on time.
Of course I remembered your birthday.
Your singing is really good.
Totally forgot we were meeting up.
I've been really busy lately.
What about white lie party ideas for guys funny tees and funny white lies ideas for guys?
Here are little white lie examples for dudes…
White Lie Party Ideas For Guys
Best white lie party shirts for guys / good white lies for guys:
I don't drink.
I've never peed in a pool.
I'll hit you up later.
I dated the prom queen.
I don't have a hangover.
Trust me. I'm a med student.
I've never had a traffic ticket.
Aced those finals.
You're a really good dancer.
I'll pay you back tomorrow.
I'm a great dancer.
I don't inhale.
I'm not that drunk.
I was caught in traffic.
I've never lied to my parents.
I was only joking.
This is the best party idea ever.
Didn't see that NO PARKING sign.
I'll call you tomorrow. Promise.
I didn't know there was a dress code.
(Let us know your white lie ideas for guys and gals and we'll add them to our good little white lies list!)
White Lie Party Ideas For Couples (Best White Lies T Shirt Ideas For Two People)
List of white lies for couples and funny white lies tshirt ideas for two people:
We love volunteering at school.
She doesn't lie about her age.
Of course I read his/her blog.
I love Fantasy Football season.
Your presentation was great.
My wife is always on time.
I don't cheat at cornhole.
He's good at cornhole.
I can't, the baby is sleeping.
I am listening.
My husband / wife is great with housework.
Never been fired.
I change all the diapers.
I do all the midnight feedings.
I walk the dog in the rain.
I don't snore.
I wasn't sleeping, I was just resting my eyes.
I love scooping kitty litter.
Those jeans don't make your butt look big.
I love her / his cooking.
I love his / her BBQ.
I don't know who put that dent in the car.
What are your best white lies for party for couples and good white lies ideas for two people? Let us know your white lies party examples in the comments!
Naughty White Lie Party Ideas (Dirty White Lies Ideas)
Want to go a little spicy for white lie party, dirty white lies t-shirt ideas, or need good white lies for a party with adults?
Tell the guests to come with naughty white lies or spicy little white lie shirt ideas for a white lies idea.
(But, prepare yourself, that's a pretty wide spectrum and some people will go REALLY naughty with their white lie party lines! White lies guys funny lines will definitely stretch that limit!)
White lie tshirt party ideas dirty / good lies for white lie party for grown-ups:
I'm not wearing underwear.
I've never had a one night stand.
Not doing the walk of shame.
Size doesn't matter.
Never been naked in public.
I'm a virgin.
I've never done this before.
Yes, I finished, too.
Carpet matches drapes.
Lie down I think I love you.
IMPORTANT: These are funny white lie t shirt party ideas. However, if you decide to make your white lie party ideas dirty / funny white lie party ideas naughty, be sure to make it clear on your white lies tshirt party invitation about your dirty white lie idea requirement! (If people don't want to do white lies that are naughty, tell them they can do white lie ideas funny ideas or have an alternate white lies list.)
Good White Lies For High School (Spirit White Lie Day)
Follow the rules for your white lie ideas for school. (You don't want to get in trouble and sent home for White Lies Day!)
Funny examples of white lies for a party in high school (white lies party ideas for guys and girls in high school) and white lies to put on a shirt for Spirit Day:
I Get Straight As
I Love Gym Class
I Aced Physics
I'm Mrs/Mrs Jones [teacher name] Favorite Student
I'm A Great Driver
Never Oversleep
Next Football Captain
Next Cheerleading Captain
Never Tardy
Never Gets Detention
Teacher of Year
Student of Year
Think of funny sayings in your school and use those for white lie tee shirt ideas inspiration. These are good white lies for parties for your party for high schoolers and make good white lies shirts! Use creative white lies specific to your school or teams for the funniest white lies!
We hope you had fun with our good white lies to put on a shirt lists and little white lies ideas!
Let us know your good white lie ideas and we'll add them to the white lies best for parties lists — whether it be best white lie shirts for guys, funny white lies for girls, or funny white lie shirt ideas for couples! Leave them in the comments!
No matter what you do, remember to have fun and be creative! White lies are meant to be harmless and entertaining. So, let your imagination run wild and enjoy yourself!
Have fun with your white lies party theme and coming up with your funny white lie ideas!
DISCLOSURE: Affiliate links are used on this site. As an Amazon Associate I earn from qualifying purchases. Please refer to our DISCLOSURE.